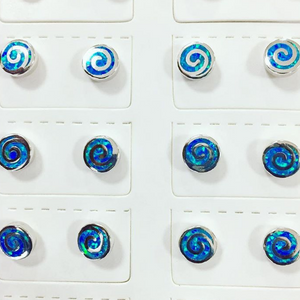 Hurricane Opal Stud Earrings
These opal stud earrings will blow you away with their modern style and classic sensibility. The swirl of 925 sterling silver reminds us how resilient we are, and we can weather any storm. The opal colors remind us of the expanse of the ocean and boundless blessings that await us on the other side of the storm. 
Since these earrings are sterling silver, these studs are perfect for sensitive ears.